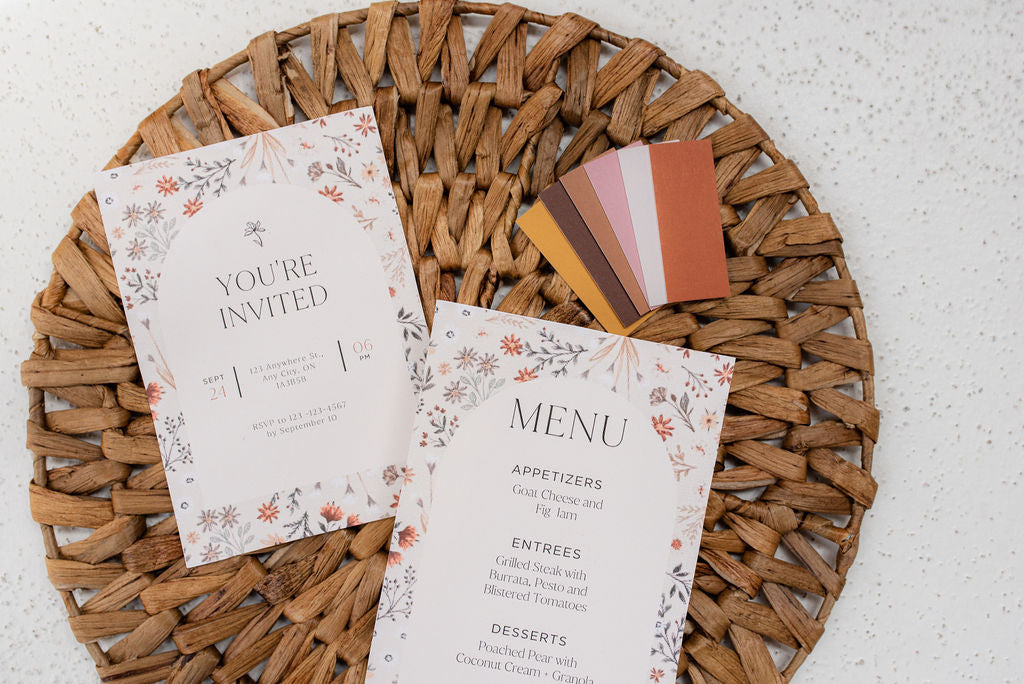 Harvest Printable Place Card Template
digital product
customizable
DIY
---
Description

Details

Download Instructions
This digital place card template offers a spectrum of 5 captivating color options, ranging from soothing latte shades to rich chocolate tones. These variations add depth and warmth to your tablescape. Whether you prefer a personalized handwritten touch or professional printing, these place cards provide you the flexibility to decide.
Customize your menu template effortlessly using Canva, a user-friendly template editor compatible with all web browsers. This printable design is available for instant download, accessible within moments of purchase. Simply follow the link provided to edit the template directly online, bypassing the need for software, fonts, or artwork downloads.
Templates present a swift, cost-effective solution for tailoring your stationery. Modify background colors, fonts (including style, size, and color), and text to precisely match your unique requirements.

  Illustration by: Natasha Prevost
* This is a digital product, no physical product will be shipped. All digital products are final sale *
---
All digital products are FINAL SALE
Have a question? Live Chat with us!
From our table to yours | See how they're styled IRL
#mybluummaison
FAQs
What is a digital template?
Do I need a Canva account to use the template?
Is the template one-time use or can I edit it multiple times?
What's the refund policy?
About us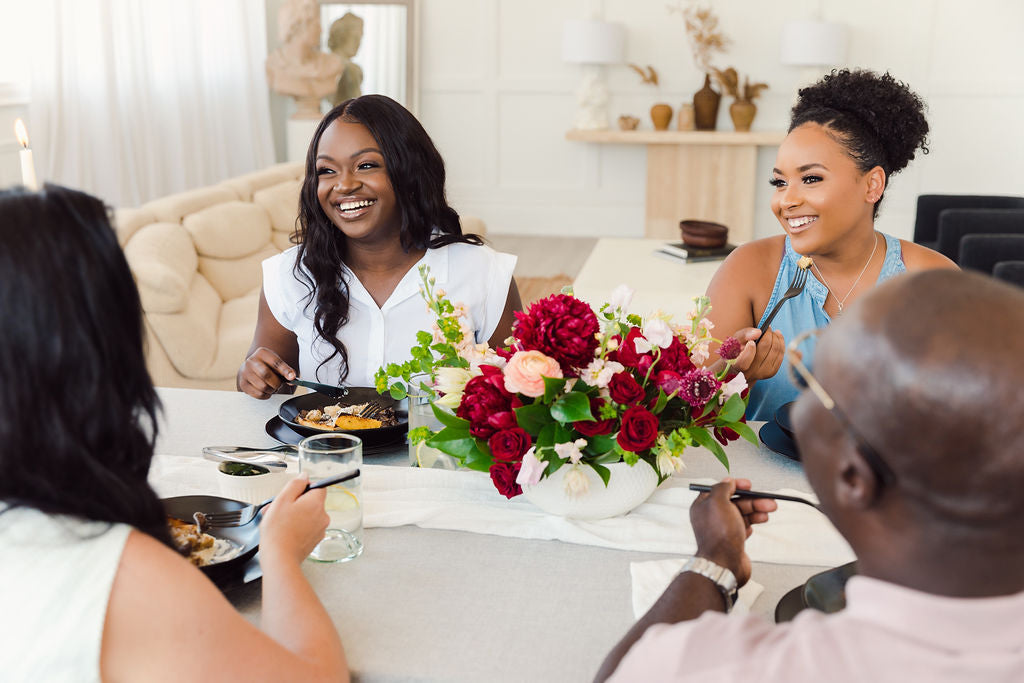 Supporting Memories
While what you see are curated collections of beautiful products, what you'll feel is a deeper connection to the people you bring together, around them. Bluum Maison was founded on our own memories of time spent around the dinner table, and we strive to simplify your hosting experience so that you can spend more time doing what matters most: being present in the company of the people you love.
Easy Elegance
While we are absolutely *here* for setting a vibe, we believe no level of immaculate is worthy of impractical. We created Bluum Maison to bring more ease into the hosting landscape without compromising on aesthetic, empowering you to uplevel your atmosphere for events, and everyday.
Intentionally Curated
Each Bluum Maison piece is hand selected by our founder – an experienced wedding designer – who's keen eye for setting the scene makes her an expert curator (and an even better host). We choose every piece with both trends and timelessness front-of-mind, sure to bring an extra dash of fashion to your function.
Making A Difference
A portion of sales are donated to Ronald McDonald House, who offer a home-away-from-home for families whose children are receiving medical care.
Midnight Tablescape
Get this look using the Maison Collection featured in the 2023 Fall Jilly Box